Corporate Social Responsibility
We have a responsibility to contribute our knowledge and technology to the creation of a better world. That is why we collaborate with different non-profit organizations in a disinterested way.
Mamás En Acción
Community of people who accompany and give love to children who do not have parents or cannot live with them, and who are alone at times when they should not be, such as hospital stays.
How does Exponentia help?
Development of a tool for managing volunteers and childcare shifts.

NSD+
Young project with the hope of transforming the lives of the most vulnerable. They work for and with children, adolescents and ex-students of the CAES Ntra. Sra. De los Desamparados school. The individual accompaniment, the personalized attention, the motivation and the education of the will are some of the main keys of NSD+
How does Exponentia help?
Sponsors of NSD+ and we support in the part of brand image and technological development. Recent donation of the development for the project's 8k charity race.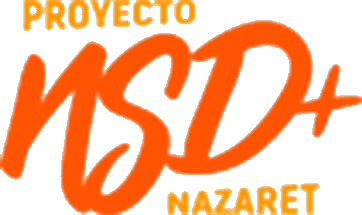 Ateneo Mercantil de Valencia
Reference institution of the Valencian civil society in cultural, commercial and leisure matters. With 4,000 members and 140 years of life, the Ateneo has been awarded the Gold Medal of the city of Valencia and has been declared by the Spanish Council of Ministers as a Public Utility Institution
How does Exponentia help?
Project development from 2013 to rejuvenate the commercial spirit of Ateneo Mercantil Valencia, with initiatives that add value to society. We currently form part as coordinators of the Innovation and Business Club